U.S. Basketball Games Super Regionals
The 2023 U.S BASKETBALL GAMES Super Regionals will have boys & girls competing for a

Free

entry into the U.S. Basketball Games event in August in Atlanta, Georgia.
Tournaments will take place regionally and have some of each region's best teams and players vying for a shot to compete in the 8th Annual U.S. Basketball Games tournament slated August 4 – 6, 2023.
This unique, innovative event will allow student-athletes to showcase their talents against some of the best players in their respective region while preparing them for the best in the U.S. and Germany.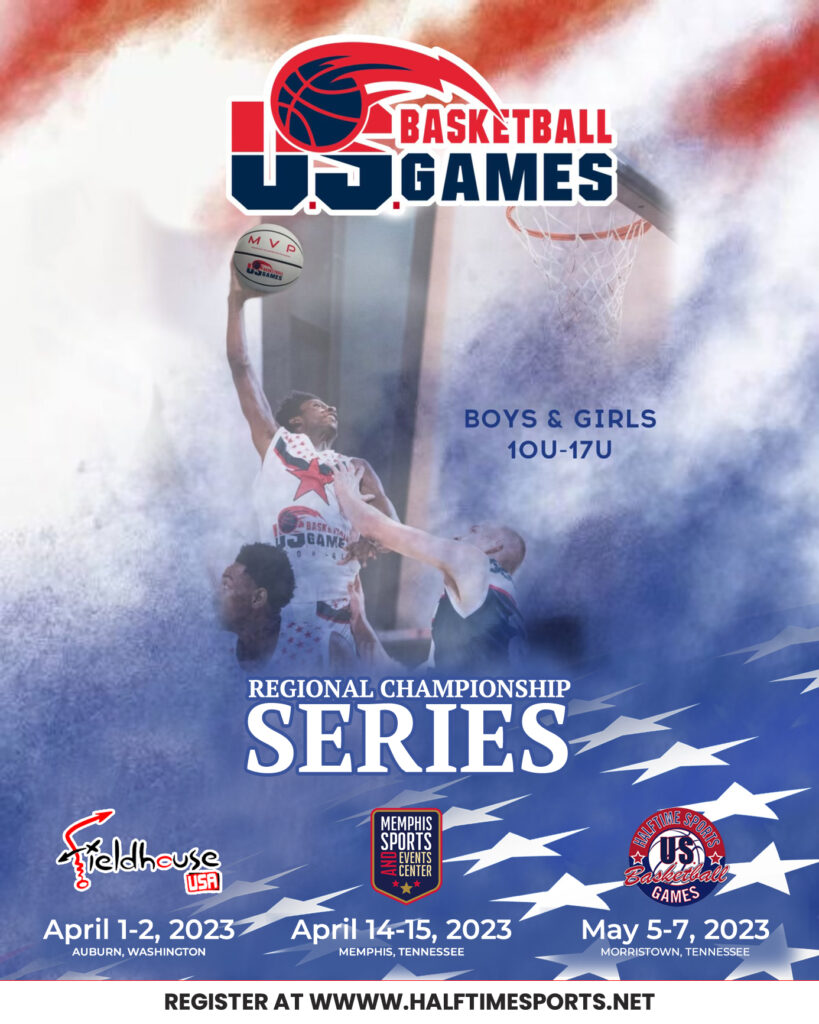 $300
One Time Fee
Teams from Alaska, Arkansas, Colorado, Florida, Georgia, Idaho, Illinois, Indiana, Iowa, Kansas, Kentucky, Michigan, Minnesota, Mississippi, Missouri, Montana, Nebraska, North Carolina, North Dakota, Ohio, Oklahoma, Oregon, South Carolina, South Dakota, Tennessee, Utah, Washington, Wisconsin, Wyoming, and others will participate for a FREE Entry into the 8th Annual U.S. Basketball Games event
COVID Responsible event
Ages: Girls 5th – 10th grades
Boys 3rd – 11th grades
Team Fee: $300 (Multiple Team Discounts)
Sanctioned
Format: Pool Play into Bracket Play
Awards: 1st and 2nd Place Trophies and Medals
Score Updates: Via Twitter live and Halftime Sports App
Sanitation Stations
Media: Local, regional, and national
Northwest Regional State Information:
April 1 – 2, 2023
Teams from Alaska, Idaho, Montana, Oregon, Utah, Washington, and others will
participate for a FREE Entry into the 8th Annual U.S. Basketball Games event
COVID Responsible event
Ages: Girls 5th – 10th grades
Boys 3rd – 11th grades
Registration Deadline:
March 27, 2023 @ 9:00pm
Team Fee: $300 (Multiple Team Discounts)
Locations: Fieldhouse USA
1101 Outlet Collection Way, Suite 1275, Auburn, WA 98002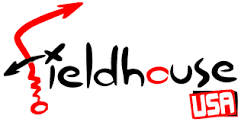 Sanctioned
Format: Pool Play into Bracket Play
Awards: 1st and 2nd Place Trophies and Medals
Score Updates: Via Twitter live and Halftime Sports App
Sanitation Stations
Media: Local, regional, and national
HOTEL LINK:
Southeast Regional State Information:
April 15 – 16, 2023
Teams from Arkansas, Florida, Georgia, Mississippi, North Carolina, South Carolina, Tennessee,
and others will participate for a FREE Entry into the 8th Annual U.S. Basketball Games event
COVID Responsible event
Ages: Girls 5th – 10th grades
Boys 3rd – 11th grades
Registration Deadline:
April 9, 2023 @ 9:00pm
Team Fee: $300 (Multiple Team Discounts)
Locations: Memphis Sports & Events Center
995 Early Maxwell Boulevard, Memphis, TN 38104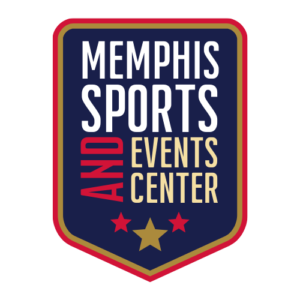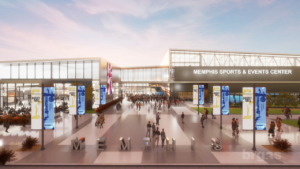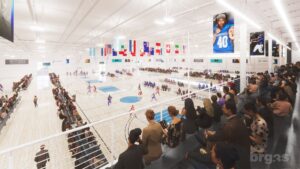 Sanctioned
Format: Pool Play into Bracket Play
Awards: 1st and 2nd Place Trophies and Medals
Score Updates: Via Twitter live and Halftime Sports App
Sanitation Stations
Media: Local, regional, and national
HOTEL LINK:
Central Regional State Information:
Dates: TBA
Teams from Colorado, Iowa, Kansas, Minnesota, Missouri, Nebraska, North Dakota, Oklahoma, South Dakota,
Wyoming, and others will participate for a FREE Entry into the 8th Annual U.S. Basketball Games event
COVID Responsible event
Ages: Girls 5th – 10th grades
Boys 3rd – 11th grades
Registration Deadline: TBA
Team Fee: $300 (Multiple Team Discounts)
Locations: TBA
Sanctioned
Format: Pool Play into Bracket Play
Awards: 1st and 2nd Place Trophies and Medals
Score Updates: Via Twitter live and Halftime Sports App
Sanitation Stations
Media: Local, regional, and national
Midwest Regional State Information:
Dates: TBA
Teams from Illinois, Indiana, Kentucky, Michigan, Ohio, Wisconsin, and others
will participate for a FREE Entry into the 8th Annual U.S. Basketball Games event
COVID Responsible event
Ages: Girls 5th – 10th grades
Boys 3rd – 11th grades
Registration Deadline: TBA
Team Fee: $300 (Multiple Team Discounts)
Locations: TBA
Sanctioned
Format: Pool Play into Bracket Play
Awards: 1st and 2nd Place Trophies and Medals
Score Updates: Via Twitter live and Halftime Sports App
Sanitation Stations
Media: Local, regional, and national